Ubuntu 18.04.3, relocation error, error code (127) after last updates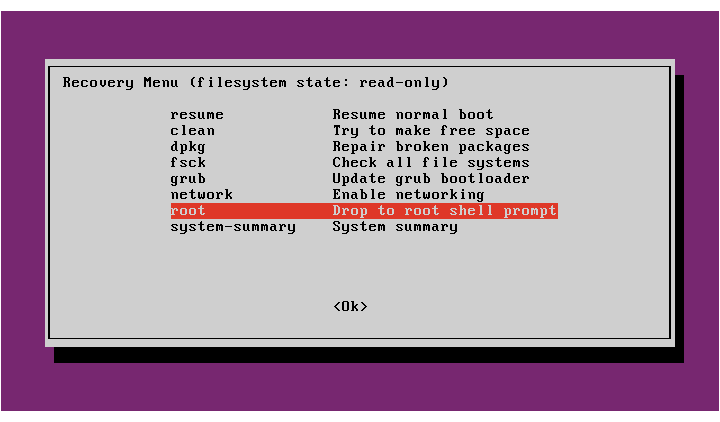 After the last update, I received the following updates
libidn2-0 libnss-myhostname libnss-systemd libpam-systemd libsystemd0 libudev1 systemd systemd-sysv udev
This update is causing multiple programs to fail with error messages such as: "symbol _idn2_punycode_decode version IDN2_0.0.0 not defined in file libidn2.so.0 with link time reference"
1
2
3
4
5
6
7
8
9
10
11
12
13
14
15
16
17
18
19
20
21
22
23
24
25
26
27
28
29
30
31
32


/usr/lib/apt/methods/http: relocation error: /usr/lib/x86_64-linux-gnu/libgnutls.so.30: symbol _idn2_punycode_decode version IDN2_0.0.0 not defined 

in 

file libidn2.so.0 with 

link time 

reference
/usr/lib/apt/methods/http: relocation error: /usr/lib/x86_64-linux-gnu/libgnutls.so.30: symbol _idn2_punycode_decode version IDN2_0.0.0 not defined 

in 

file libidn2.so.0 with 

link time 

reference
/usr/lib/apt/methods/http: relocation error: /usr/lib/x86_64-linux-gnu/libgnutls.so.30: symbol _idn2_punycode_decode version IDN2_0.0.0 not defined 

in 

file libidn2.so.0 with 

link time 

reference
/usr/lib/apt/methods/http: relocation error: /usr/lib/x86_64-linux-gnu/libgnutls.so.30: symbol _idn2_punycode_decode version IDN2_0.0.0 not defined 

in 

file libidn2.so.0 with 

link time 

reference
/usr/lib/apt/methods/http: relocation error: /usr/lib/x86_64-linux-gnu/libgnutls.so.30: symbol _idn2_punycode_decode version IDN2_0.0.0 not defined 

in 

file libidn2.so.0 with 

link time 

reference
/usr/lib/apt/methods/http: relocation error: /usr/lib/x86_64-linux-gnu/libgnutls.so.30: symbol _idn2_punycode_decode version IDN2_0.0.0 not defined 

in 

file libidn2.so.0 with 

link time 

reference
/usr/lib/apt/methods/http: relocation error: /usr/lib/x86_64-linux-gnu/libgnutls.so.30: symbol _idn2_punycode_decode version IDN2_0.0.0 not defined 

in 

file libidn2.so.0 with 

link time 

reference
/usr/lib/apt/methods/http: relocation error: /usr/lib/x86_64-linux-gnu/libgnutls.so.30: symbol _idn2_punycode_decode version IDN2_0.0.0 not defined 

in 

file libidn2.so.0 with 

link time 

reference
E: Method http has died unexpectedly!
E: Sub-process http returned an error code 

(

127

)


E: Method /usr/lib/apt/methods/http did not start correctly
E: Method http has died unexpectedly!
E: Sub-process http returned an error code 

(

127

)


E: Method /usr/lib/apt/methods/http did not start correctly
E: Method http has died unexpectedly!
E: Sub-process http returned an error code 

(

127

)


E: Method /usr/lib/apt/methods/http did not start correctly
E: Method http has died unexpectedly!
E: Sub-process http returned an error code 

(

127

)


E: Method /usr/lib/apt/methods/http did not start correctly
E: Method http has died unexpectedly!
E: Sub-process http returned an error code 

(

127

)


E: Method /usr/lib/apt/methods/http did not start correctly
E: Method http has died unexpectedly!
E: Sub-process http returned an error code 

(

127

)


E: Method /usr/lib/apt/methods/http did not start correctly
E: Method http has died unexpectedly!
E: Sub-process http returned an error code 

(

127

)


E: Method /usr/lib/apt/methods/http did not start correctly
E: Method http has died unexpectedly!
E: Sub-process http returned an error code 

(

127

)


E: Method /usr/lib/apt/methods/http did not start correctly

This appears to only affect those using PHP from launchpad.net/~ondrej
Temporary solution
Download this file to the machine.
sudo dpkg -i <path/to/.deb>
sudo apt-mark hold libidn2-0
If the system still doesn't boot, follow the below steps
Download this file to a flashdrive.
Boot in recovery mode

After restart, press Esc or Shift button immediately.
Select Advanced Options for Ubuntu. It's the second option on the GRUB boot splash screen.
Select Ubuntu, with Linux x.xx.x 32 generic (recovery mode). This boots Ubuntu in Recovery Mode.
Select root Drop to root shell prompt.

Copy files from flashdrive in recovery mode.

Use fdisk -l to see if your USB-Drive is identified.
Remember the device (/dev/sdX) Mount the USB-Drive manually with mount /dev/sdX1 /mnt
copy the downloaded files from the flashdrive into the machine. cp -a /mnt/libidn2-0_2.0.5-1_amd64.deb /home/<your_user>/Downloads/

sudo dpkg -i <path/to/.deb>
sudo apt-mark hold libidn2-0
How to get a list of installed packages held back from upgrade?
Permanent solution
Apparently it has already been fixed. Try running sudo apt update and then apt policy libidn2-0 to see if you get the fixed version 2.2.0-2+ubuntu18.04.1+deb.sury.org+1. Only run sudo apt upgrade (or full-upgrade or dist-upgrade) if you get that new version.
Looks like this issue https://github.com/oerdnj.